STEADYTEMP® Business
A high temperature or fever is one of the body's first and most common responses to infection. Monitoring body temperature can therefore help to detect infection at an early stage. With STEADYTEMP® companies can identify potentially infected individuals at the workplace allowing them to react quickly to prevent the spread of infection and to maintain a stable workforce.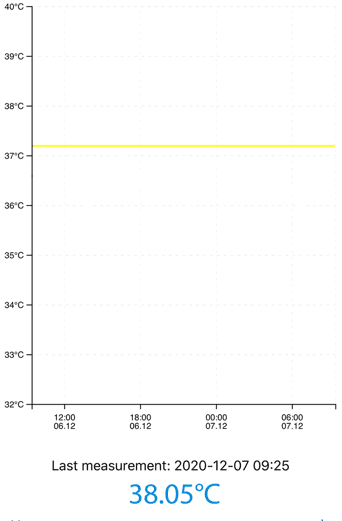 Continuous temperature tracking
Smart health care
STEADYTEMP® simplifies the process for employee and employer. The system can continuously measure and monitor temperature for up to seven days automatically record temperature values. If needed data can be shared with a dashboard, providing an overall view of the health status of all users in an organisation.
Stop the spread of infection
In combination with regular testing, you can significantly reduce the risk of infection within your organisation, protecting staff and work colleagues.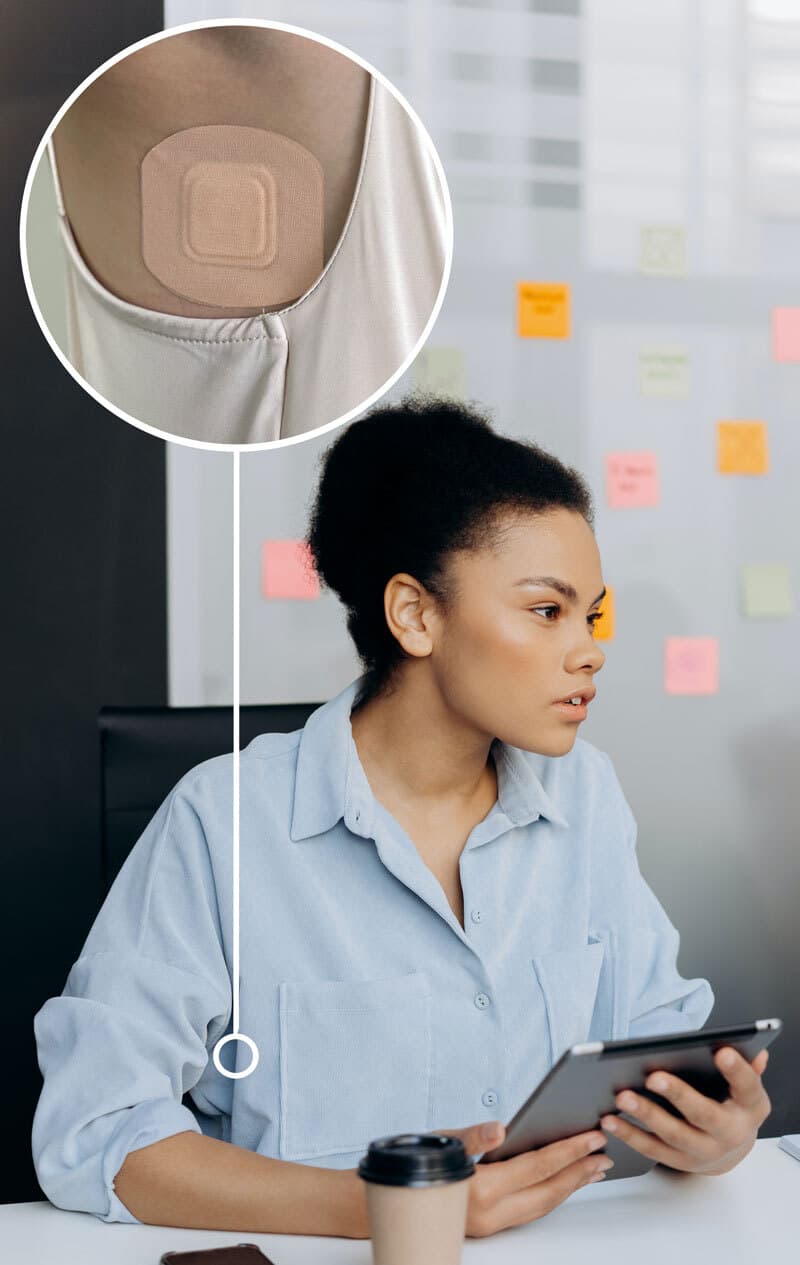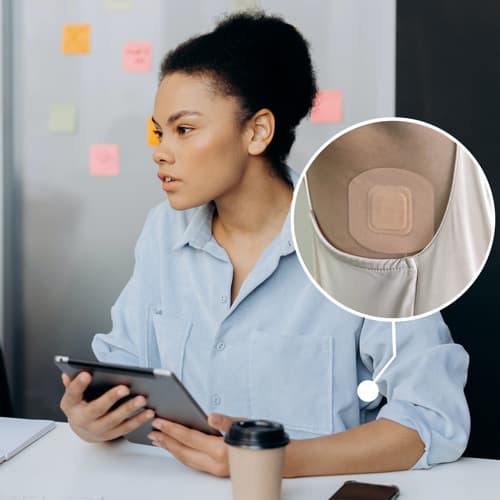 Cost-efficient, transparent
and GDPR-compliant

STEADYTEMP is a cost-effective system solution which includes NFC temperature sensor patches & a personal analytics app. The areas of application are numerous, and the system can be adapted and implemented according to the requirements of each individual case.

STEADYTEMP offers transparency throughout the entire organisation, individual facilities and locations or, in more detailed information about individual departments or areas within your company. With our solution as part of the Prevention & Health Promotion Programme, we aim to maintain economic performance in companies, sports and major events and public institutions.

STEADYTEMP offers a GDPR-compliant visualisation and monitoring of temperature readings. Personal data remains visible only to the user and is processed and analysed anonymously/pseudonymously. By monitoring individual temperature developments across a wide cross-section of the population, STEADYTEMP can initiate very specific responses.