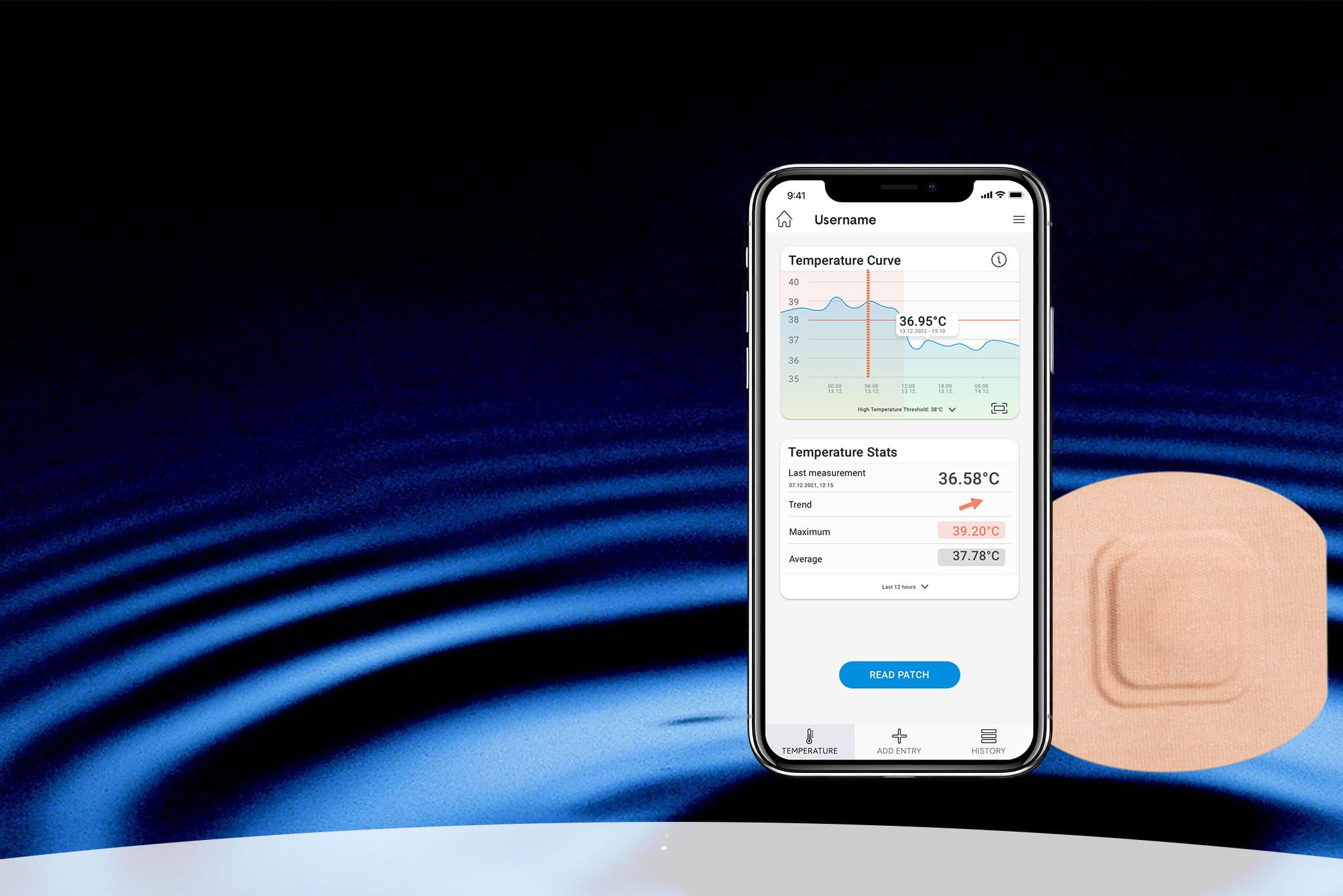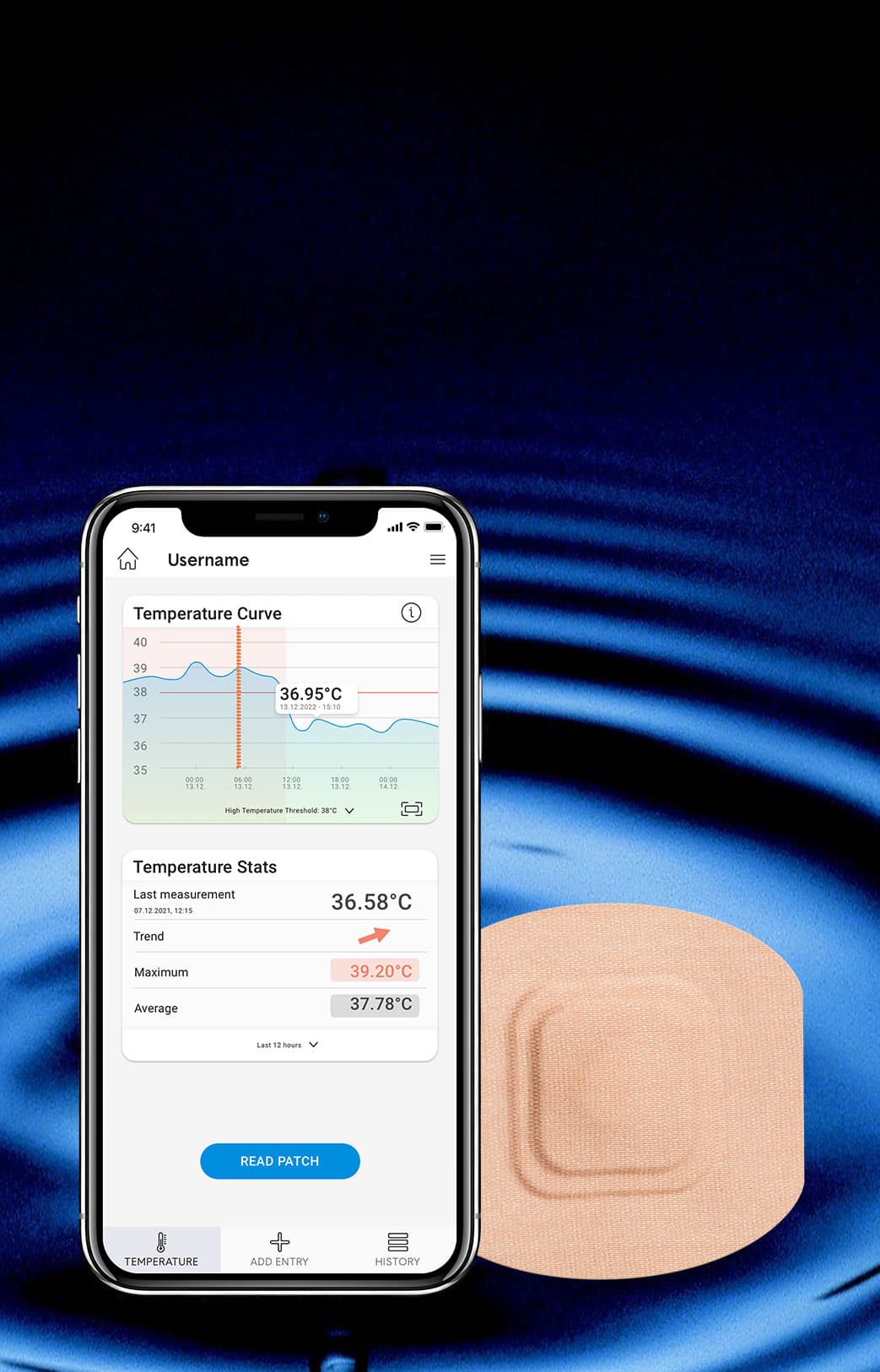 STEADYTEMP® - the smart thermometer and symptom tracker

Smart Wearable Body Thermometer - Track temperature, Symptoms and Treatment in one easy to use app
Temperature and Symptom Tracker
Graphical Display of Temperature Curves
Infection and Treatment History
Get well faster!
Temperature and Symptom Tracker
Graphical Display of Temperature Curves
Infection and Treatment History
Get well faster!
Professional Health Care for at Home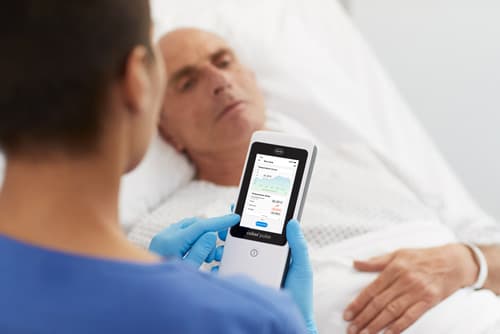 Hospitals
Technology from the ICU on every ward. STEADYTEMP® can be easily integrated into existing hospital information systems and supports medical staff.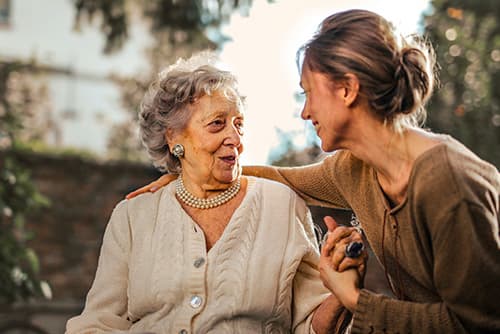 Home Care Services
Whether nursing at home or in care facilities: STEADYTEMP® measures body temperature continuously and can be read out in seconds. This considerably simplifies the care of relatives and patients.
Doctors recommend STEADYTEMP®
Continuous measurement of body temperature is particularly important in the following cases:
Track the course of an infection
Track treatment and recovery
Early detection of fever - as an indication of infection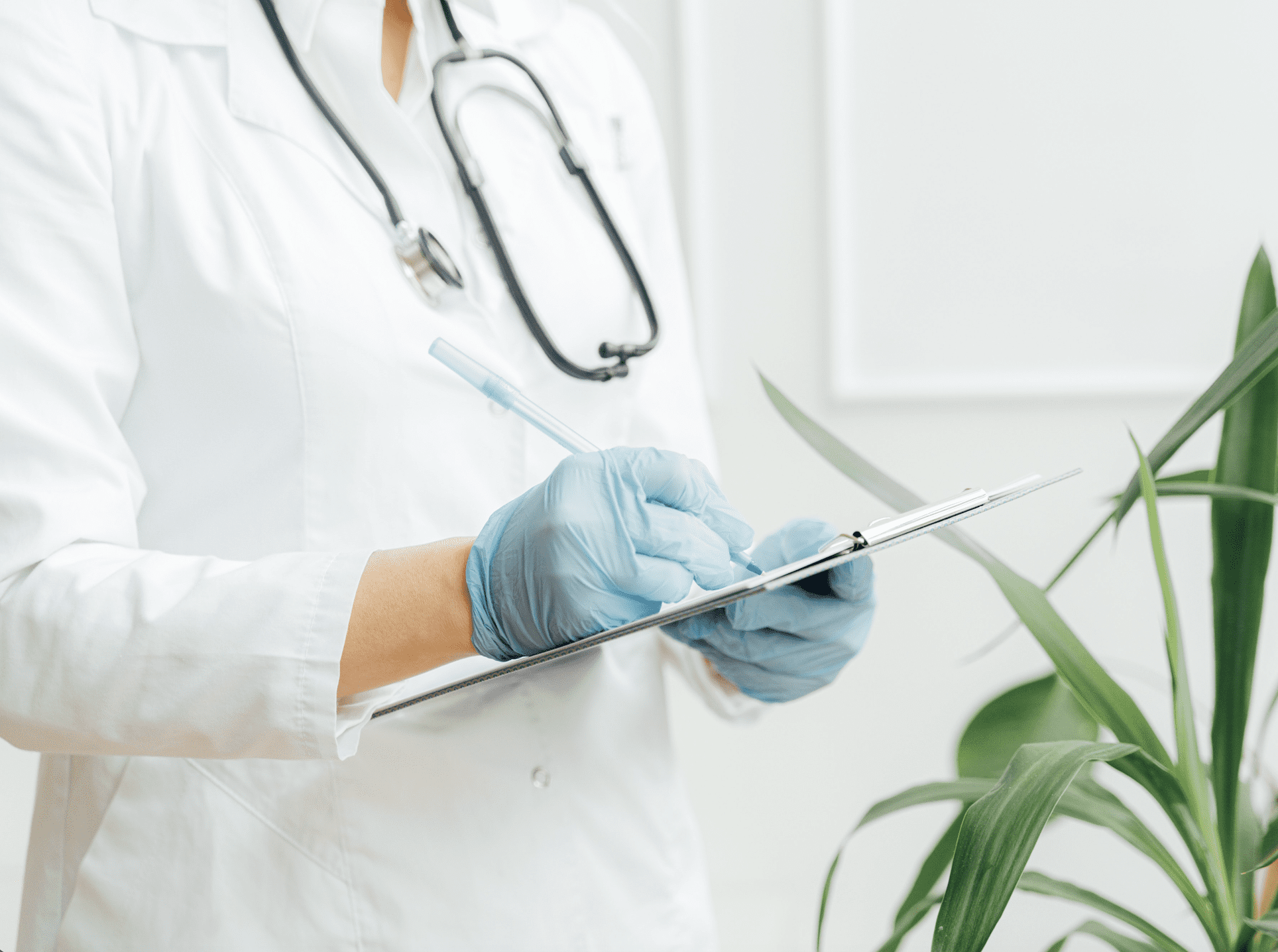 Track Temperature, Monitor Symptoms and get well faster
1. Apply patch
The app will show you how to apply and start the patch
2. Read temperature
Scan patch at any time and view current body temperature and recorded body temperature readings.
3. Monitor infections in Health Journal
Track symptoms, medications and much more in the app. Document the course of an infection and treatment.
Hot or not?
The STEADYTEMP health blog. Here you`ll find feverishly hot news, tips & test reports on health products, body temperature, fever curves and much more.