STEADYTEMP® Recycling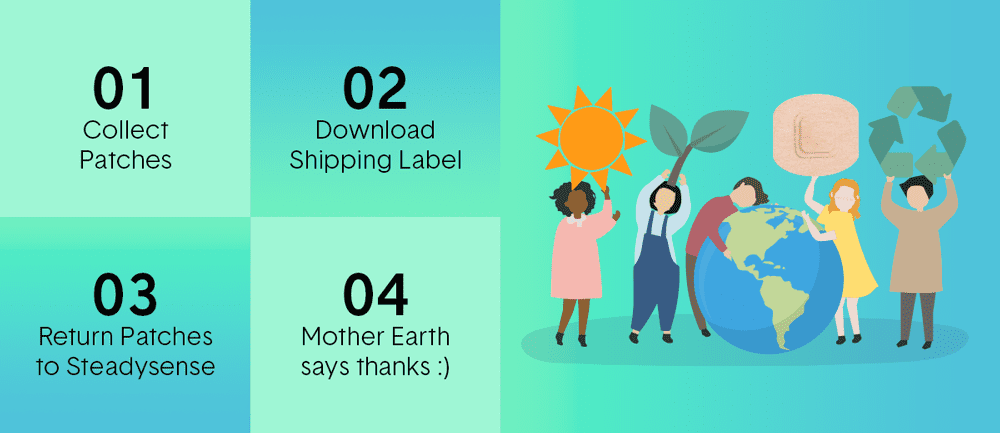 The sensor encased in the femSense patch uses a battery as an energy source, it must not be disposed of with regular household waste but should be disposed of in accordance with the relevant local regulations.
Because SteadySense is aware of it´s responsibility to respect, protect and preserve the environment where possible, we also offer the facility to return used patches to us for recycling. These are professionally disposed of in partnership with a leading Austrian recycling company.
How it works:
1. Collect at least 6 patches for recycling.
Once you have collected six patches, you can participate in our recycling scheme and you will receive a code for a free patch with your next order.
2. Download and print Recycling Return Form
Download Recyclingcoupon and Return Label
3. Return the patches to SteadySense by post.
Put the used patches and the Return form in an envelope and post them to SteadySense. Postage is to be paid by the sender.
4. Mother Earth says thanks :)