STEADYTEMP® for professional health care environments
STEADYTEMP® Professional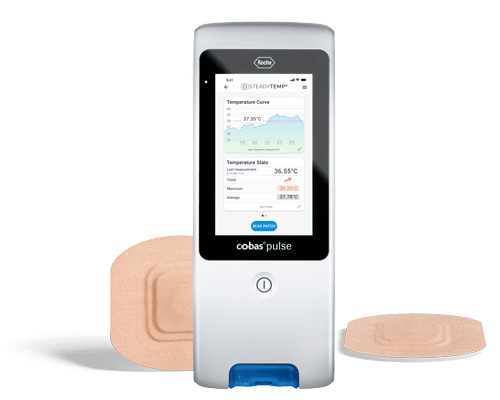 Time Saving Calculator
Calculate your total saving for your organization
Number of readings per day and patient:
Time in seconds for one update of HIS:
minutes
Time savings per day
hours
Time savings per month
days
Time savings per year
System Integrations
STEADYTEMP® can be used on the Roche cobas® pulse system and soon also on Ilvi smart health solutions. STEADYTEMP® can also be integrated into other existing health care systems. In addition to the benefits it offers in post-surgery or post chemotherapy follow-up care, the STEADYTEMP® sensor patch enables medical professionals to accurately detect temperature changes within seconds.
Diagnostic Tool
Identify fever patterns and diagnose disease
Detect Infection Faster
Fever curves, trends and averages give more information than single readings
Post-Operative Recovery Monitoring
Fever peaks and trends are not missed meaning faster reaction time to infections
Cost Efficiency
Quicker and more accurate temperature measurement saves time and money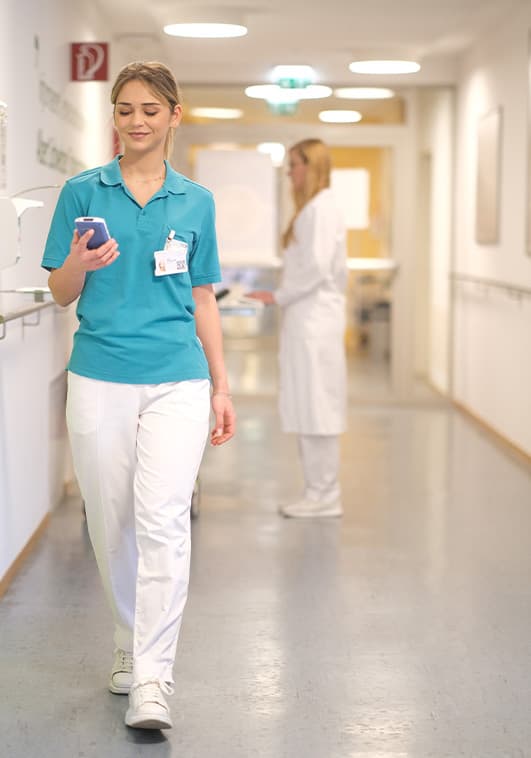 Revolutionizing Point of Care Temperature Measurement
Benefits for patients
Faster and better treatment
Patient confidence – the patch is reliable and accurate
The patch can be read without disturbing/waking the patient
After care treatment simplified – data easily shared from home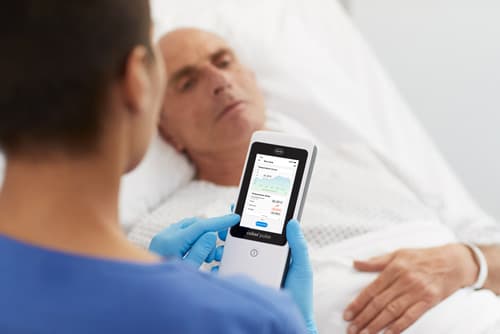 Benefits for medical professionals
Scanning the patch only takes seconds
Curves, trends and averages instead of single, momentary readings
Distinguish between bacterial and viral infections more easily
Automation of daily manual tasks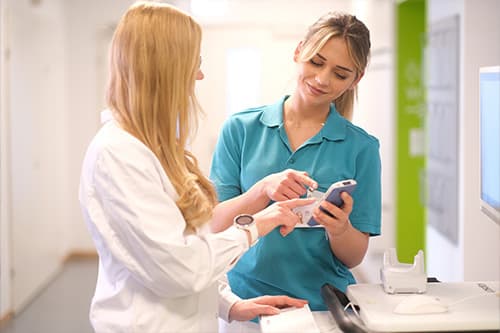 Benefits for healthcare facilities
Reduced workload for nursing staff – speed and efficiency
Timely detection enables prompt decisions and efficient treatment
Temperature readings from the same position reduces errors
Secure data transfer to systems and devices i.e. cobas® pulse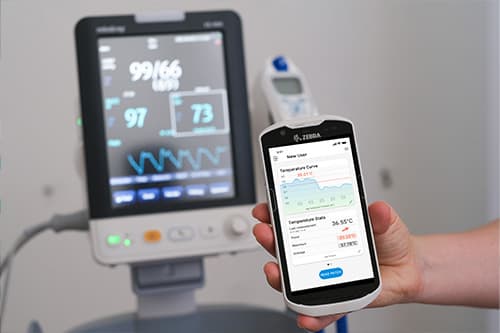 What doctors say
Particularly in the case of very vulnerable patients, (...)continuous temperature measurement could be of great benefit.
Dr.med.univ. Johannes Boyer
MedUni Graz
"The allocation of temperature data to a specific patient ensures optimal data clarity."
Univ.-Prof. Dr.med.univ. Robert Krause
MedUni Graz