STEADYTEMP® for home use
The STEADYTEMP® thermometer is made up of 2 parts, the temperature sensor which is embedded in an adhesive patch and the free mobile app which is used to read the patch and display the temperature levels and curves. The high-tech sensor patch is worn on the side of the chest under the arm. Once activated the patch measures the body temperature continuously and records the data until you are ready to access it using your phone.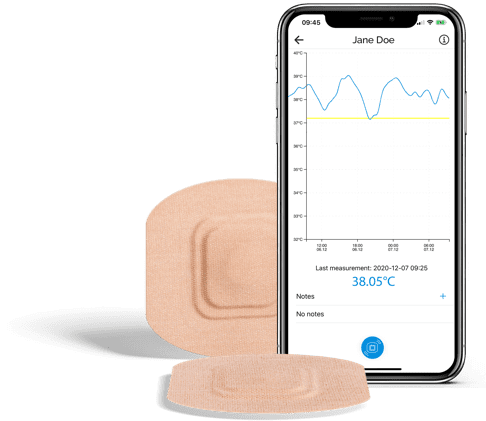 Continuous temperature tracking

Hygienic single use

Discreet and comfortable

Skin friendly and medically tested
Accurate, easy to read temperature tracking at home
A rise in temperature should never be ignored
A rise in temperature is often one of the first signs that a body is fighting an infection and should therefore be monitored carefully.
There is no "normal" temperature
Everyone has their own unique body temperature which will naturally fluctuate during the course of the day.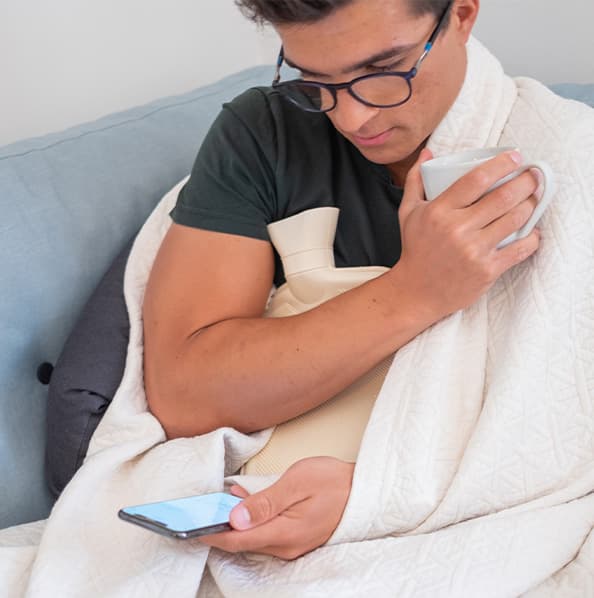 External influences
Activities that cause the body to sweat can influence the body temperature – being too warm while sleeping, hot baths or running around in warm weather.
Single measurements are outdated
A single measurement only tells you the body temperature right now. You can very easily miss temperature spikes during the night or upwardly moving trends.
The solution - STEADYTEMP®
The temperature curve created by continuous measurement gives much more information about a person's body temperature by showing peaks and trends.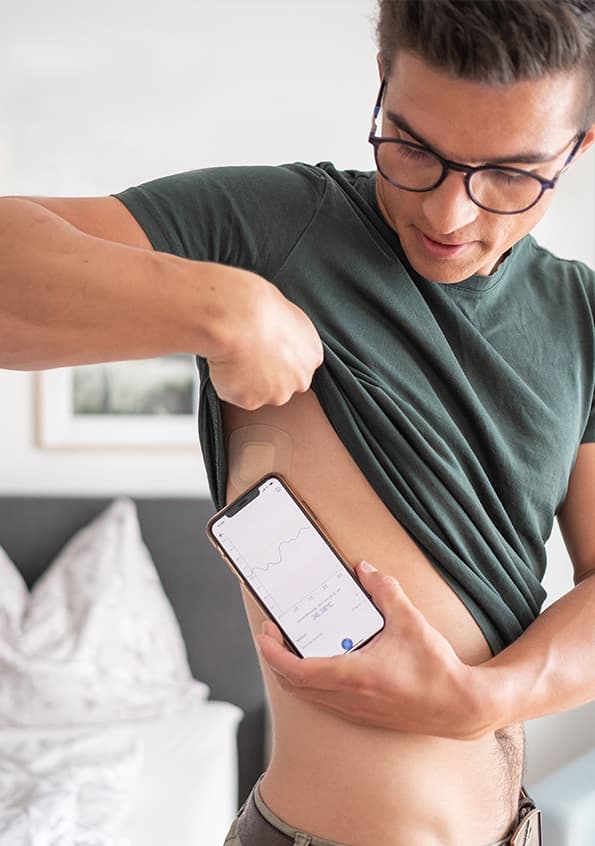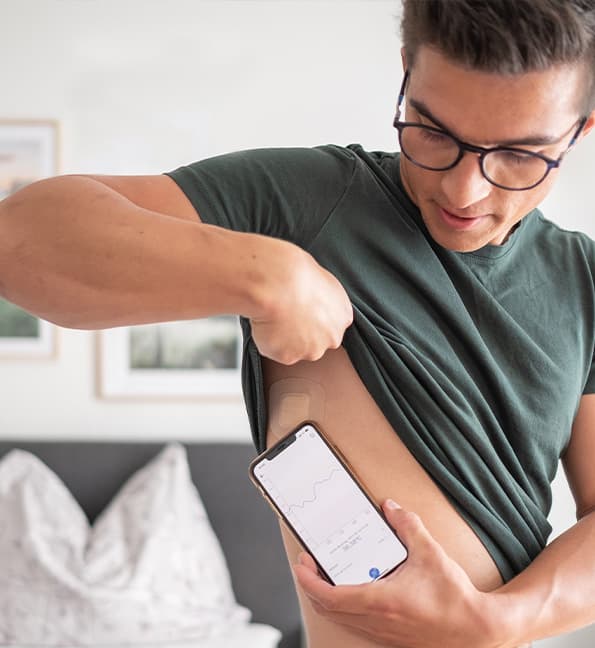 It's so easy. The patch can be worn for up to seven days, measurement is automatic, results can be viewed on a phone screen in seconds and information is displayed clearly in a graph.
STEADYTEMP® - continuous temperature tracking at home

bacterical or viral infections

post-operative care

COVID-19 early detection

for undiagnosed injuries

after chemotherapy

undiagnosed ailments