So much more than just a patch – the science behind.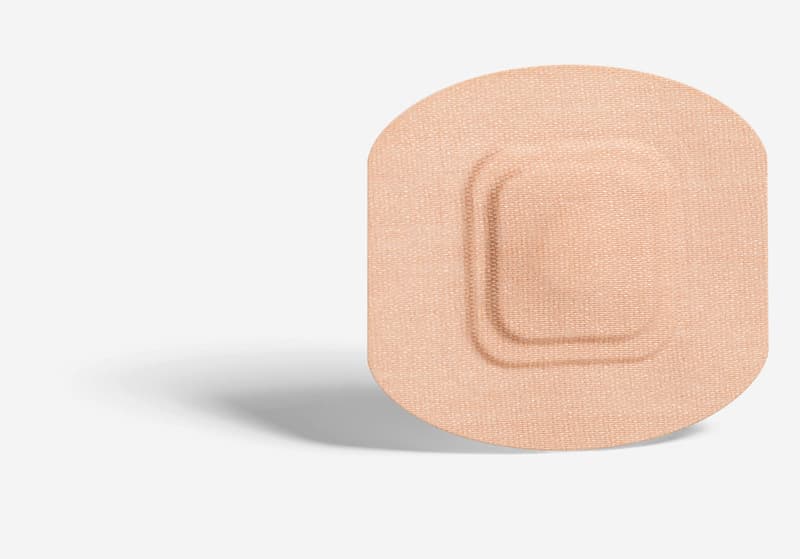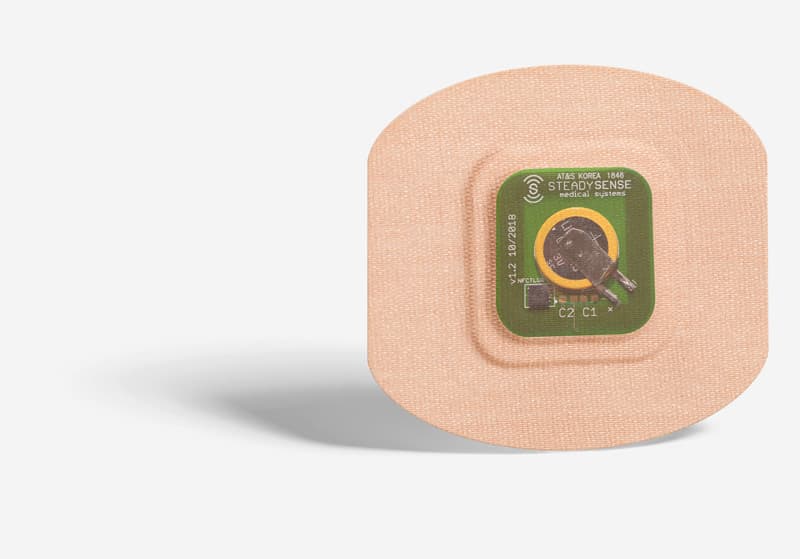 Our vision is to become a leader in the field of medical diagnostics. We utilise the enormous potential of sensor technology and continuous temperature measurement in the fields of medicine, healthcare and industry.

Our systems are based on three fundamental technological components: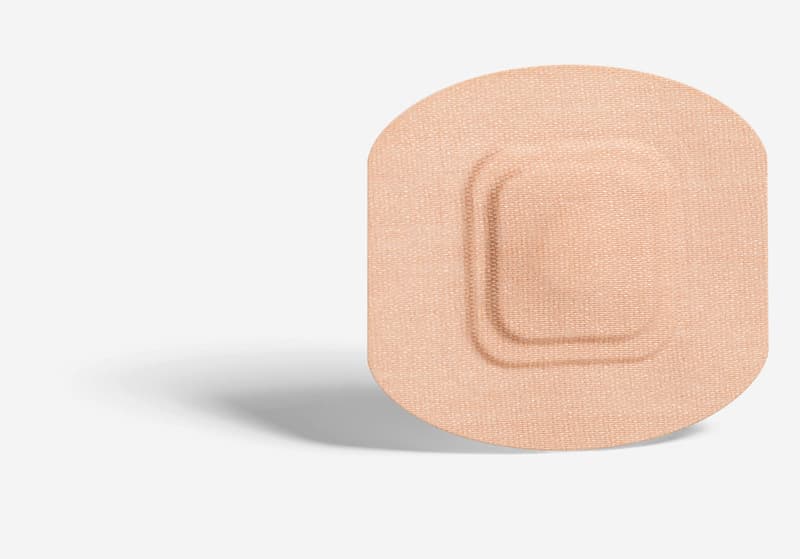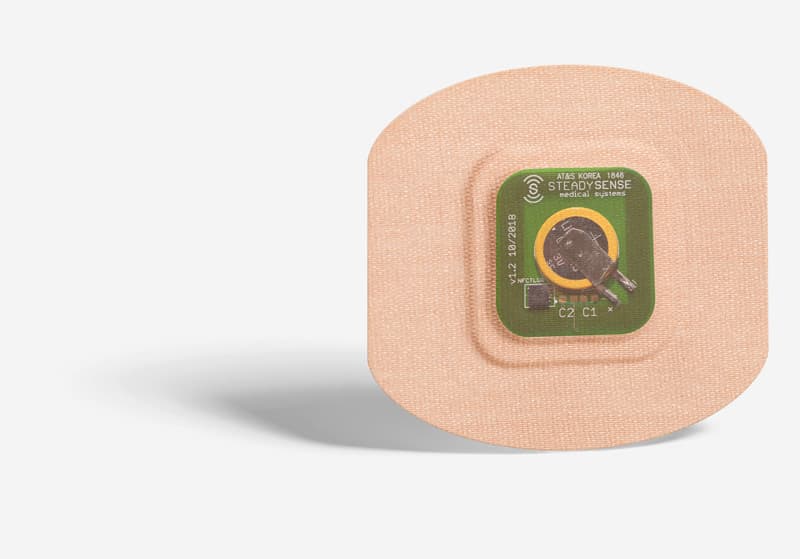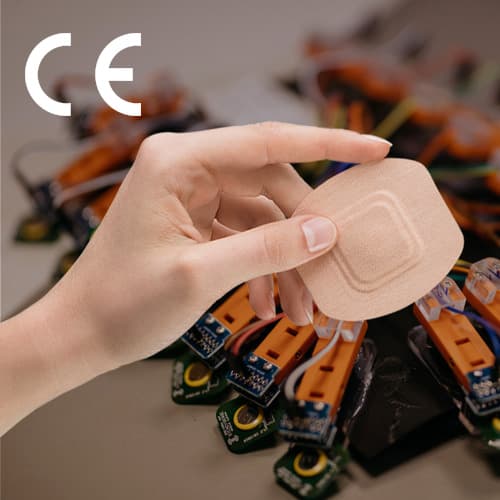 01
The sensor patch
STEADYTEMP® is based on a temperature-sensitive sensor embedded in an adhesive patch. The high-tech patch is worn on the side of the chest under the arm, where it continuously measures and records body temperature at predefined time intervals - all by itself. Continuous temperature monitoring instead of inaccurate, momentary measurements! The one patch per person use, also reduces the risk of infection. The patch is flexible, skin-friendly and medically certified.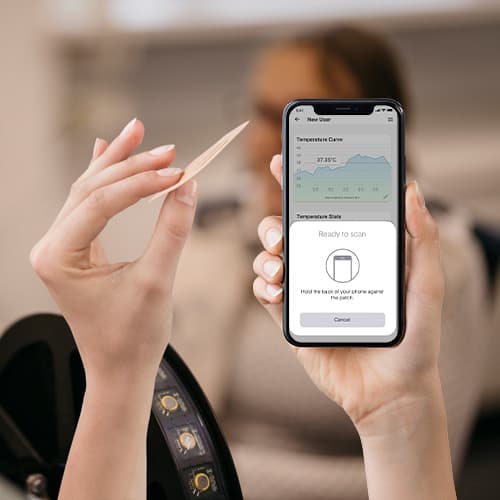 02
NFC - Near Field Communication
NFC is a fast, low-radiation, technology for contactless data transmission. The temperature data recorded with the sensor patch can be read out at any time with NFC-compatible handheld devices or smartphones. NFC is well-known worldwide through contactless payment and electronic passports. Because of the short reading distances, it is not possible for third parties to access data without permission.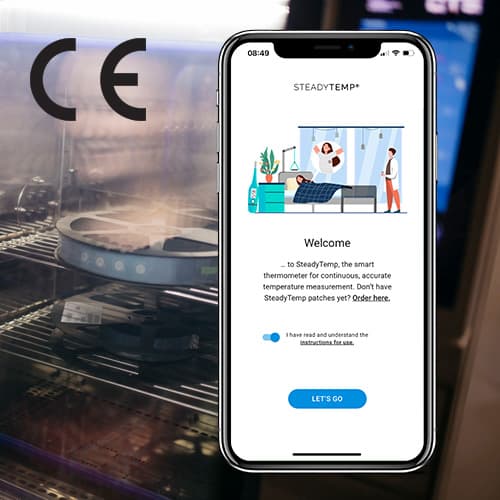 03
The Software
The bio-medical engineering company behind STEADYTEMP® combines the field of electronic hardware and software with the digital world. From device drivers to visualization, from electronics to the cloud – every step is done in-house. Our development team designs and works cross platform, covers iOS and Android, and ensures that STEADYTEMP® conforms to medical standards. The QMS of our company is certified according to ISO 13485. STEADYTEMP® is a medical device approved by a notified body and fulfils the requirements of the MDD.
Clinical Evaluation Study
This study investigated the non-invasive, continuous measurement of body temperature using the STEADYTEMP® system in a clinical setting. Setting a specific threshold for when someone has a fever is no longer appropriate. Fever can behave differently for each person and each disease. STEADYTEMP® takes these individual factors into account and provides interesting insights into new ways of determining body temperature. The use of STEADYTEMP® can be particularly beneficial for characterizing fever patterns and monitoring body temperature.